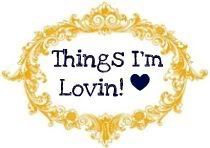 I have been doing lots of wedding researching today so I have a few Things I'm Lovin: Wedding Edition!


Pocket Invitations
These aren't the invitations I want but I love the pocket invitations. I like how simple and organized they are. Now if I could just find a design I love.


Monogrammed Stamps
Derek already told me no because their too expensive. Fun hater :)



Monogrammed wedding cake
I may not get my monogrammed stamps but we are going to have our initials monogrammed on our cake!


theknot.com
This website is my lifesaver! I get emails telling me what I should get done each month for the wedding, it has TONS of pictures of centerpieces, dresses, etc and it will calculate how you should spend your money after you put in your budget. LOVE!