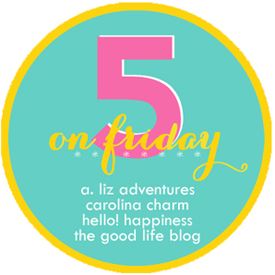 1. First and foremost, mama finally got an iPhone!! No more crappy pictures and blank spaces cause I couldn't see emoticons. I am finally in the cool club. And I need this case. Serious gold polka dot obsession going on. That's a whole other post though.
2. Collins is finally saying mama!! She has been a stage 5 clinger and was yelling mama Sunday night when Derek was giving her a bath. And she'll stand at my feet with her arms up wailing it. So I think there is meaning to it too. And as of this morning, she has been saying dada. Not sure that one has meaning but at least we are getting some words out of her. She has been really chatty this week.
And while I'm on a Collins update, the finger pointing she does kills me. She's been doing it for a couple weeks but it never gets old.
3. We have busted out the Halloween attire and her costume is ordered. She's only been able to wear her Halloween pajamas since she would probably sweat if I put her in long sleeves when it's 80+ degrees out. It better cool down quick cause we have lots of festive shirts to wear.
4. Speaking of Halloween, we are taking Collins to her first pumpkin patch this weekend. Then we'll be hitting up another one next weekend in El Dorado and boo at the zoo the following weekend. Can you tell I love October?
5. First birthday planning is consuming my thoughts and dreams. I changed the theme for the 100th time but I am SO excited with what I decided and can't stop planning. We are taking C's pic next weekend for the invitation. I'll share the theme after invites go out.